Porsche Engineering has developed Europe's first 5G hybrid mobile private network in partnership with Vodafone. The technology, developed at the Nardò Technical Center (NTC), a Porsche owned proving ground in southern Italy, aims to push 5G infrastructure for the development of intelligent and connected vehicles.
The 5G capabilities offer customers a real-time communication network which provides wider bandwidth, improved security, increased reliability and faster deployment time. NTC is also working towards enabling its customers to develop and validate a wide range of future products and applications from vehicle-to-vehicle infrastructure to automated and self-driving vehicle capabilities.
We spoke to Antonio Gratis, managing director, Porsche Engineering to learn more about this new 5G technology and highlight the benefits that it will bring to customers.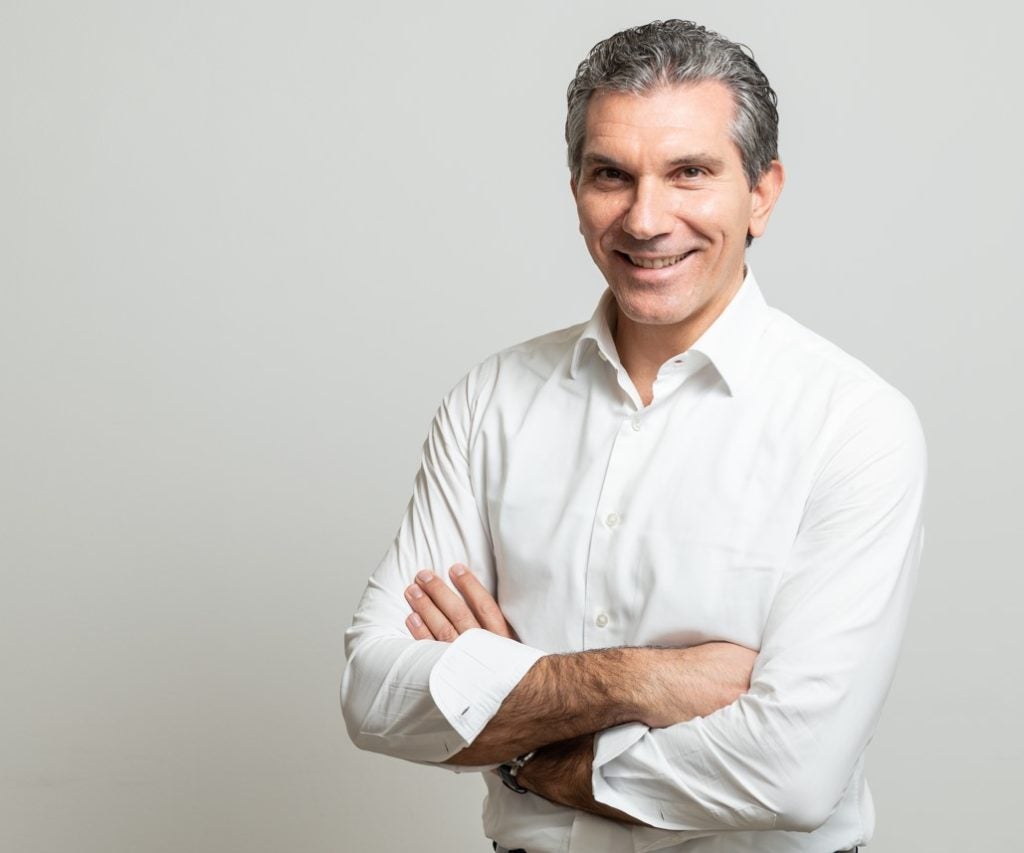 Just Auto (JA): Can you describe the background to this project and your role?
Antonio Gratis (AG): Since May 2012 Nardò Technical Center is owned by Porsche and managed by Porsche Engineering. Since the beginning, the international technology service provider has firmly believed in the potential of this proving ground, constantly investing in infrastructure, competencies, and resources.
I arrived in Nardò in November 2018, after a professional experience gained in national and international contexts. My professional "path" is like the famous ring of Nardò, a circle that opens and closes in Apulia Region.
I was born in the beautiful Salento, known as the heel of Italy, where I also studied engineering and business administration. I worked for several multinational companies in different countries around the world, starting as Project Manager and Head of Operation for Iveco in Germany, Spain, Russia, and Italy. Becoming then Vice President of the Pavers Business Unit for the German company Bomag Fayat Group.
To accept the proposal of Porsche Engineering was for me therefore a double reason of pride: on the one hand to work for a multinational company like Porsche that in Salento has its reference centre for vehicles' testing and development; on the other hand the opportunity to lead in my own homeland a company of excellence as well as a spearhead for vehicle testing worldwide.
Could you discuss the launch of the new infrastructure and how it came to be?
The global transformation in this sector will radically change—or rather is already changing—the concept of mobility and consequently also the way of testing vehicles.  At Nardò Technical Center we want to be ready for these challenges: updating and improving constantly our communication infrastructures allows us to respond to this transformation and develop the necessary tests on the prototypes of tomorrow's vehicles, even more connected and driven by technology.
We also wanted to take testing to the next level for our customers: Now at NTC testing can be performed and monitored remotely from all over the world thanks to real-time capability and low latency—less than 10 milliseconds—of the 5G network.
How will this technology benefit customers?
NTC's customers, the global automotive industry, benefit from the 5G network through reduced delays, wider bandwidth, improved security and reliability, and faster deployment time during their testing activities. At high-performance testing the high-speed connection enables improved safety. Furthermore, the 5G network allows to respond to the most advanced testing needs related to connectivity. Advanced driver assistance systems (ADAS), for instance, can be tested, which need enormous data transmission.
Thanks to 5G technology tomorrow's vehicles will communicate with each other and their environment. This vehicle-to-X communication (V2X) helps prevent accidents and improve the flow of traffic—and enables advance autonomous driving.
Much of this testing needs enormous data transmission in a very short time. Thanks to the 5G technology, these vehicles of tomorrow will communicate to each other, will communicate with the environment, will communicate with connected infrastructure.
These vehicle tweaks to communication helps to prevent accidents, to improve the flow of traffic and enable autonomous driving. There are many characteristics and many aspects of the overall service we are supporting through this vehicle development proposition.
What services will the technology offer?
This technology can offer a variety of services. When we are talking about real time data transmission, we are talking about one gigabits gigabit per second, wider bandwidth, low latency. Finally, there is the security and reliability of the data because this infrastructure allows us to offer our customers an increasing and cutting-edge infrastructure. We are, and we want to continue to be the reference, and reliable technology partner for developing and testing intelligent connected vehicles, for our customers.
What is the status of this technology?
NTC has established Europe's first 5G hybrid mobile private network. It features a hybrid infra-structure, using a private network fully integrated into Vodafone's public mobile network. It pro-vides fast 5G coverage to both the local population through the public network and, at the same time and above all, to NTC customers, who benefits from the highest security standards in data transmission.
Besides the new mobile network, now NTC can indeed offer its customers a high-performance connection (1 Gbit/s) allowing a direct and fast connection to the Cloud, enabling globally a higher networked cooperation and greater efficiency in data-driven engineering.
After or during the test drive, data logger (development computer connected to the data bus and sensor technology of the vehicle), uses 5G to send all back to the Cloud, where it can be analyzed almost in real time from any remote customers locations.
What are the next steps for the company?
We are working to have roadside infrastructure, including traffic lights and gates connected to the vehicles via the 5G technology. This will allow testing of the existing and future ADAS features, till the real autonomous driving.
This of course will be a further step in the testing and development of the existing and future ADAS features, until we arrive at the real autonomous driving experience and testing.
An environment like that will arrive at NTC very soon. Usually, it comes some years before it is made public. The technologies are developed and tested two to three years in the proving grounds, then they arrive on our roads. I'm sure that in the next year or so we will have these kinds of technologies in our proving grounds, then after that they will arrive on the road, but very often it is the legislation which will drive the timing of introduction of these technologies.
The proving ground and protected area play a vital role in the development timeline for these advanced technologies then?
Yes. Our technology will strongly support the customers in the development of the features that we mentioned before – ADAS features, connectivity features of the vehicles – and the customers will have the opportunity to develop and test such technologies in a protected area, in a protected proving ground.
They will be able to test hard infrastructure, but also softer infrastructure. This is very important in the development cycle for this kind of technology, to have such infrastructure in a closed and protected area before it is made public, and before it goes to production.