The ongoing issue of access to EV charging infrastructure is continuing to act as a hurdle for EV adoption in Britain. With at least 11 million people within the UK living in flats or terraced buildings with limited off-street parking, a large proportion of the population is currently cut off from the most convenient and cost-efficient way of charging an EV.
To address this issue, new ideas such as peer-to-peer charging as well as solar and wind home chargers are taking shape.
A report recently carried out by digital innovation and engineering company, Futurice, 'the E40 report', suggests the market cannot overcome charging barriers without elevating the role of peer-to-peer and shared charging initiatives.
We spoke to Matthew Edwards, managing partner at Futurice UK, to further discuss the report and the benefits of peer-to-peer charging.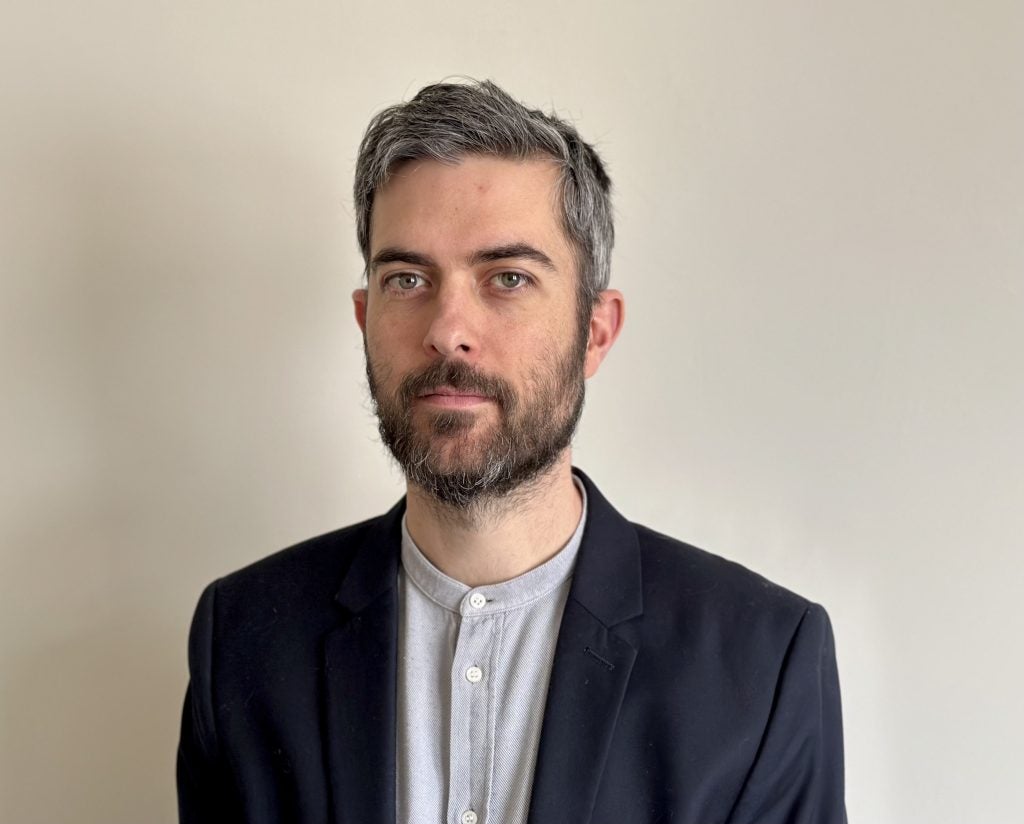 Just Auto (JA): Could you tell me a little bit about the background of the company?
Matthew Edwards: Futurice is a digital transformation consultancy, helping clients to solve their biggest challenges and empowering them to make a positive impact on the world.
We design, develop and scale digital products and services across many industries. Our goal is to deliver measurable, sustainable outcomes through close and business-focused collaboration with our clients.
Over the last few years, we've helped major automotive, mobility and logistics clients reach the forefront of the data and digital transformation that underpins the new electric ecosystem. Founded in Helsinki in 2000, we've grown to a company of around 800 technologists, designers and strategists based across Europe.
Futurice has offices in Helsinki, Tampere, Oslo, Munich, Berlin, Stuttgart, Stockholm, and the UK – where we operate a remote-first set-up, centred on London. Our clients here in the UK include VW, Audi, Arriva, and East West Rail, and we're currently going through the process of attaining B Corp certification.
Could you discuss some of the key findings from the Futurice E40 report, especially when looking at EV infrastructure?
With battery electric vehicle uptake jumping 58% year-on-year in May alone, our E40 report presents a snapshot of a fast-moving and volatile market.
We have a record 22 new entries in our latest shortlist of EV pioneers, making it our biggest roundup to date. The fact that only 18 names from last year have continued to make the cut illustrates how fierce the competition is right now. Also of note is the diversity of brands shaking up the EV space: our report includes not just car manufacturers but also electric aviators, lithium-ion entrepreneurs, urban renewal planners and more. These brands connect the circle of wider EV delivery, demonstrating the immense scale of the challenges ahead.
As part of the report, we interviewed a number of industry leaders from the likes of Connected Kerb and Octopus Energy to build a picture of where the EV landscape stands right now. Their insights, along with our own research, paint a picture of a market that is somewhat challenged by legacy tech and supply chain issues.
However, effective collaboration works wonders in breaking down these boundaries. Take Fastned and Oxford City Council, two new E40 entrants who are part of a consortium behind the newly opened Energy Superhub Oxford, hailed as Europe's most powerful EV charging hub. Home to a game-changing hybrid battery system, plus fast and ultra-rapid charging, the Superhub model shows just what is possible when site owners work hand-in-hand with local government, energy suppliers, tech manufacturers and more to affect meaningful change.
As the UK's EV landscape matures, it's the brands that sync their ideas in line with broader industry challenges around accessibility, city planning and grid supplies that will stand out above the rest.
Another emerging trend is that, increasingly, clever home solutions are enjoying their moment in the sun. Take E40 new entrant and second-place listing Myenergi; the brains behind the popular zappi solar and wind-compatible home charger. Their proposition is all about putting homeowners in reach of their own energy ecosystem. It's such a smart and appealing prospect for consumers looking to make their lives more sustainable.
What is peer-to-peer charging, and what are its benefits?
Peer-to-peer charging for electric vehicles refers to a system whereby individual EV owners who have an EV home charger installed on their drive can share their home chargers with other EVs.
They can list their charging points on one of the UK's growing number of peer-to-peer EV charging networks including Co Charger and Just Charge, allowing other local EV drivers to book, turn up, use and pay for the charge at a price set by the home charger owner. It's like the sharing economy for EVs where "peers" in the network can directly transact with each other, bypassing the traditional charging stations.
This peer-to-peer model has the potential to significantly alleviate range anxiety by adding to the number of EV charging ports available. It also provides a potential revenue stream for EV owners and promotes a more sustainable, efficient use of energy.
How can EVs work in rural places when they are generally seen as a green solution for urban areas?
The obvious issue with rural areas is the lack of public charging infrastructure. This is, naturally, concentrated in the areas of highest demand along motorways, major routes and within dense urban areas.
EV charging app Bonnet, for example, maps real-time charge point availability and functionality. It is one of the number of EV brands to back the Rural Electric Mobility Enabler project (REME), a publicly funded consortium that has been set up to address barriers to EV adoption in more remote areas of the UK. This includes challenges such as matching flux in demand sparked by seasonal visitors, and the installation of chargers in sensitive areas, e.g. National Parks.
However, there are a number of projects already underway as we speak that are aimed at improving rural coverage. Rapid EV charging network Osprey recently joined forces with North Devon Council more than doubling charge points in one of the most underserved rural areas in the UK.
Then in the past year, bp pulse and Marks & Spencer signed an exclusive agreement to install EV charge points at M&S store estate across the UK, while Volkswagen has partnered with Tesco and Pod Point to create charging points at 600 of the supermarket's UK stores.
We've also seen Octopus Energy invest £110m to expand Be.EV's 150-strong public charging network across the north of England to 1,000 more charge points, specifically targeting areas that have so far been overlooked by the UK's public charging network.
It's this type of cross-brand integration that will help to close the rural EV gap, leveraging real estate and facilities that are already widely available in countryside areas.
In a similar vein, peer-to-peer charging will play a key role in improving rural EV infrastructure, along with something that REME calls "holistic energy management". This focuses on how to make rural areas more independent of the mains grid in relation to EV energy needs, e.g. by equipping car parks with solar panels.
What are some of the initiatives taking place at present to assist this community charge mentality?
I think Co Charger is a really interesting one to watch here. Co Charger argues that, given the estimated 14m motorists living without access to private parking in the UK (e.g. those living in flats or terraced housing), the transition to EVs can't work without community charging. It says it simply isn't viable to think that public charging alone can plug the gap; especially since there are around 30,000 public chargers available in the UK compared to more than 400,000 home chargers
Co Charger encourages people with chargers to rent them out to neighbours when not in use, with an app that matches users and allows bookings and payments. Its model relies on community-minded "hosts" – EV charger owners who are happy to share with neighbours who do not have a driveway. The host can arrange bookings for times that are convenient and set an appropriate fee, which is paid via the app. There's the option to make additional income by charging above the basic costs for the charger rental, too.
Disabled EV charger access is another area of community that the industry is turning its sights to this year. Co Charger recently partnered with Motability Operations to trial the sharing of privately owned EV charge points with disabled motorists, providing feedback on how the app could alleviate customers' anxiety around range and charging. It aims to help the half of all disabled motorists who are expected to be wholly or partially reliant on public charging infrastructure by the year 2035.
Meanwhile, Connected Kerb has launched the Chameleon, a bollard-style charging point manufactured mainly from recycled steel. Aimed at EV users without driveways, at just under one metre tall, it is also accessible for wheelchair users.
What more needs to be done, and by who, to improve the UK's current charging EV situation?
I think we need more cohesion between EV's big thinkers in the UK. We have plenty of brilliant ideas, and products, but all too often, entrepreneurs are running their own race – rather than paying attention to the bigger picture.
Oxford City Council is a good example to follow here. It joined partners to mark World EV Day last year by offering free charging at the Energy Superhub Oxford. This secured crucial public buy-in for a project that itself is a masterclass in how society's stakeholders can unite to scale up EV charging infrastructure in tandem with decarbonised power and heating.
Westminster and central government also need to step up their efforts in making the public charging points more affordable and available for all. Right now, the UK has all the scientific and engineering expertise it needs to build a world-class electrification industry – including electric aviation. This spring's £35M investment into London charging points is good news for EV drivers in the city, but the government needs to double down on infrastructure elsewhere. The capital currently has one charge point for every four EVs, compared to the national average of one charge point for every 12 vehicles.
The media also has a part to play in reducing consumer anxiety, with communication-savvy platforms like Zap-Map setting a new standard in consumer-savvy messaging around real-time charger availability.
Also, as Chris Pateman-Jones from Connected Kerb points out in our E40 report, we as an industry need to deal more effectively with a hangover of legacy assets, too. He explains how currently, there are thousands of charging points in the ground across the UK which don't work but are marked as publicly accessible. It only takes one bad experience with these to put a would-be EV convert off for life.
And one last point is that – from fast-charging rollout to lithium-ion battery innovation, digital payments to urban renewal – the EV brands that consistently outperform are those that stretch their comfort zones. Now is no time for complacency; the industry is moving at a lightning pace, and its innovators (in charging and beyond) must keep pace.