For many, the switch to an EV still comes with a few speed bumps.
From high price-points to lack of charging infrastructure, many are working on improving the situation to allow more people to comfortably make the EV switch.
Global creative consultancy, Frog (part of Capgemini Invent), has a team working to shape a regenerative future which is both sustainable and inclusive for everyone, it says. The company is currently looking into a digital twin technology concept which it says will enhance data allowing local authorities to be supplied with greater information and to identify areas where charging points are needed most.
We spoke to Melodie Hoke, Director of Product Design at Frog, to learn more about her role and to discuss the digital twin concept.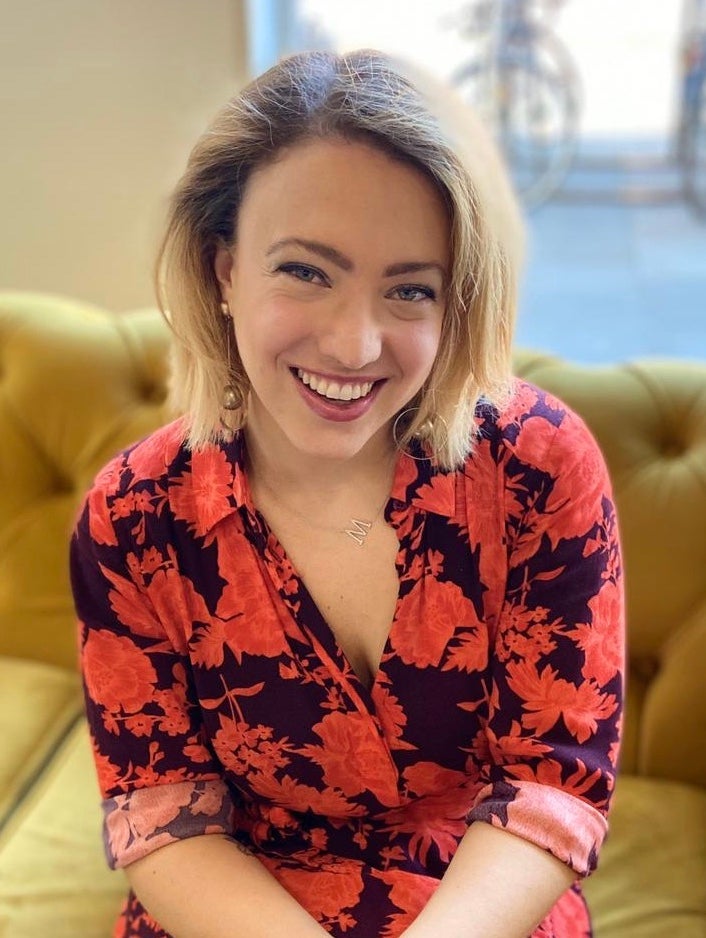 Just Auto (JA): Could you give me some background on the company and your role?
Melodie Hoke (MH): I work in 'Frog' which is part of Capgemini group. My background is as a designer, so designing customer centred, human centred experiences for digital products like apps and websites, in-vehicle experiences, but also offers and services. That's what my background is in.
Throughout my career I have worked in many different industries, but looking back it has mostly been in automotive so that's why when I came to Frog, I've been leading our automotive practice for from the UK.
My role is as a design director, leading multidisciplinary teams to shape new offers, services and experiences that will push our clients further into the future.
What are some of the key issues that are impacting EV adoption?
Right now, what we're seeing is that a lot of EV adoption comprises the 'early adopters'. If you think about the bell curve, it's people who see themselves as more adventurous, embracing of new technologies, less afraid of the unknown. It's getting over that hump and into the early majority and late majority – that I think is where a lot of the barriers lie.
Purchase price is an issue for some; we expect that to change in the coming years.
I think there's also a bit of the unknown at work. I have a plug-in hybrid, which I try to use mainly as EV, but even adjusting to that it means a change in lifestyle. For people who maybe are a little more averse to change, or not those really adventurous early adopters, that creates a bit of a barrier where you need to change the way you think about driving fundamentally. That I think is causing a big barrier, and a lot of that comes to uncertainty about infrastructure and charging.
What more could/should be done to address these?
I think at Frog we're in a unique position because we work with companies in many different sectors, including the public sector. What we're focusing on doing is helping these organisations help people to overcoming those barriers. For example, for OEMs we're looking at – as they're releasing new electric vehicles – how can we create customer experiences that make it really easy to adjust to driving an EV?
From an energy perspective, we're looking at how existing fossil-fuel powered energy companies can transform themselves and repurpose their real estate to support electric vehicles, and even green hydrogen.
From a public sector point of view, there are things we can be doing in support of programmes to put the infrastructure in place that's required.
There is an opportunity for other industries as well. OEMs are probably the furthest along in this journey, but there's a whole transformation of society that's going to take place around the mass adoption of more sustainable forms of mobility.
There's an opportunity for OEMs to play a role in that transformation, but for other sectors as well. We're already seeing some retailers repurpose their spaces and their real estate to support charging and create new shopping experiences that are centred around charging while you wait, with loyalty programmes attached.
At present do you think the Government goals and guidelines addressing EVs are achievable?
I don't know enough about the specific data behind how every individual OEM is performing against these targets. I do know that year-on-year EVs are seeing an uptake in overall market share. If we look to markets that have introduced similar guidelines and targets like Norway and the Netherlands, the adoption is much higher. The trends are pointing in the right direction.
I think what does need to be accelerated is the [charging] infrastructure to support a transition to electric mobility, especially if we're talking about the UK outside of London.
There's an opportunity to use that infrastructure as a chance to make energy a little bit more accessible to people, especially given the broader cost of living crisis and price of energy. If we were to invest more in infrastructure that comes from renewable sources, it could be democratised a bit more.
How does the digital twin technology being discussed by the company assist with EV infrastructure?
We understood that local governments need support in order to implement the infrastructure that's required to support that mass adoption of electric mobility. We were thinking of ways to potentially help facilitate that and make it a bit easier, faster, or more efficient.
You can use a digital twin to plan more intelligently and map against traffic data, parking, street cameras and public data that's available in a local authority in order to plan where charging points need to be installed.
Can you explain how it works?
A digital twin can virtually represent and the visualise the road data of a local authority, making infrastructure planning more accurate and efficient.
For example, this digital twin could map data from the roads, traffic flow, public transport, EV sales, CPO's and home charge points – then use this data to calculate ideal locations for new charging infrastructure. This use of digital twin technology could make it more efficient for local authorities to plan infrastructure that prioritises renewables over fossil fuels, helping to plan and implement their EV transformation with confidence.
What do you predict the next three years to hold for this topic?
I hope that we are focused on getting the late majority into EV adoption. I hope that we are phasing out the last of fossil fuels. So, if we're talking two to three years from now, then maybe within ten years, we'll be working towards the end of our reliance on fossil fuels.
I hope that energy is modelled in a in a new way and thought of in a completely new way that's much more democratic, accessible, affordable, and based on renewables and that we're working on plans to spread that and encourage mass adoption.