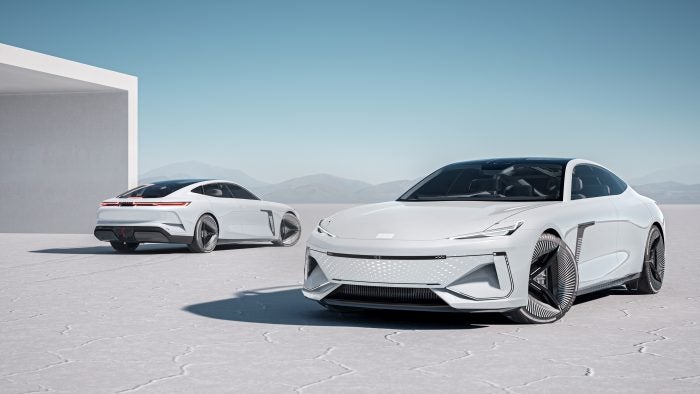 New vehicle sales in China fell slightly to 2.39 million units in July 2023 from 2.42 million a year earlier, according to passenger car and commercial vehicle wholesale data released by the China Association of Automobile Manufacturers (CAAM).
The vehicle market is struggling to push on from its initial rebound from the Covid pandemic, with consumers reining in spending amid high levels of youth unemployment and rising economic uncertainty – with the property sector among the weakest sectors. The economy grew by 6.3% in the second quarter from very weak year-earlier levels – when Covid lockdowns were implemented in many parts of the country. First-half GDP growth was 5.5% and the outlook for the second half of the year is for slower growth, as the moderate Covid rebound begins to fade in the second half of the year.
The vehicle market in the first seven months of the year expanded by just under 8% to 15.62 million units from 14.48 million in the same period a year earlier, with passenger vehicle sales rising by less 7% to 13.37 million units while commercial vehicle sales were 15% higher at 2.25 million units.
Chinese brands have significantly increased their combined share of the country's passenger vehicle market in the last few years, to over 54% year-to-date, thanks in large part to rising demand for electric and plug-in hybrid vehicles – referred to locally as new energy vehicles (NEVs). Sales of NEVs increased by 32% to 78,000 units in July and by 42% to 4.53 million units year-to-date.
Earlier this month the Chinese government announced a number of stimulus measures to help drive domestic passenger vehicle sales, as part of a broader package aimed at encouraging consumers to buy more goods. These include easing local restrictions on new vehicle registrations and introducing measures to help reduce the purchase cost of vehicles.
Manufacturer performances
The country's largest vehicle manufacturing group, Shanghai-based SAIC Motor, reported an almost 10% fall in global sales to 2,471,845 in the first seven months of 2023 – with sales in July dropping by over 21% to 400,204 units. Overseas sales increased by almost 32% to 630,494 units year-to-date. At the beginning of the year the group set a target to increase global sales by 13% to six million vehicles in 2023, including 1.5 million NEVs.
SAIC-Volkswagen's seven-month sales dropped by over 14% to 602,292 units, while Shanghai-GM's sales were almost 14% lower at 536,259 units. SAIC-GM-Wuling was the group's worst-performing joint venture with sales falling by almost 18% to 631,400 units, while SAIC Motor's own passenger vehicle sales were 7% higher at 482,570 units and SAIC Maxus' sales increased by 14% to 124,708 units.
BYD's global sales surged by 90% to 1,509,300 units year-to-date, including 92,450 overseas sales. Deliveries of plug-in hybrid models increased by 91% to 757,673 units while BEV sales surged by 89% to 751,593 units. Earlier this year the company said it aims to sell over 3 million vehicles in 2023.
GAC Group's sales rose by just over 1% to 1,353,900 units in the first seven months of the year, with GAC Honda's sales falling by 23% to 331,900 units while GAC Toyota's sales were down by 11% at 522,800 units. The group's electric vehicle subsidiary, GAC Aion, said its sales more than doubled to 254,400 units.
Dongfeng Motor Group's seven-month sales fell by over 25% to 1,108,940 units, including a 29% drop in passenger vehicle sales to 908,260 units. Geely Auto reported a 13% rise in global sales to 832,200 units, including a 41% increase in exports 141,667 units, while Great Wall Motors' global sales were slightly higher at 628,300 units.