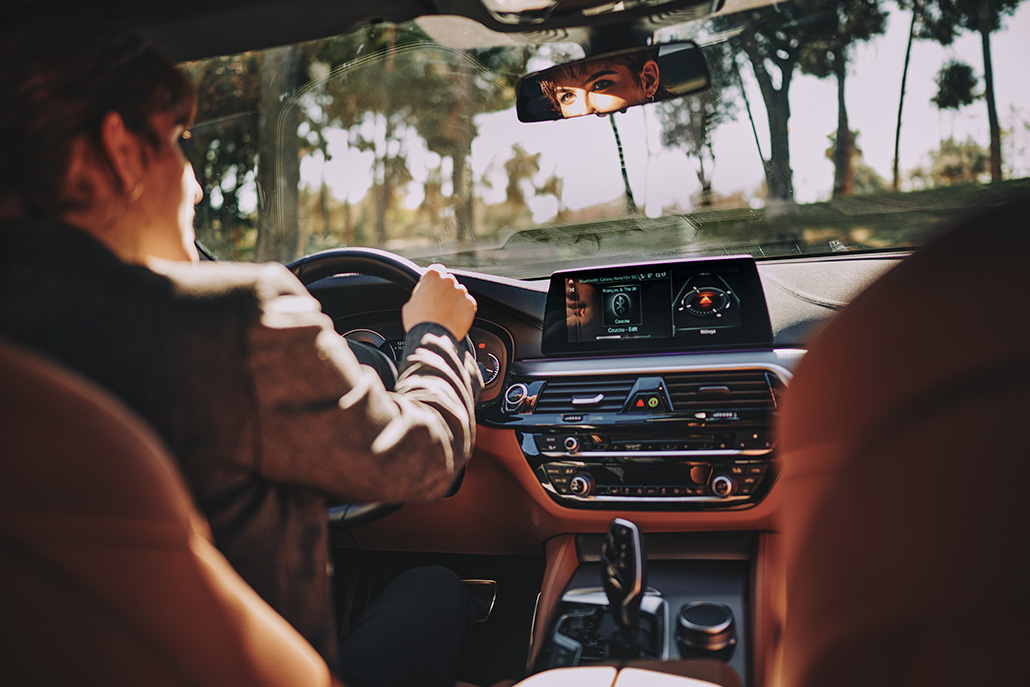 HERE Navigation is an upgradeable software application that enables a fresh in-vehicle navigation experience. For electric vehicles (EVs) it additionally aims to tackle range anxiety, which has traditionally been an issue for many EV owners. For HERE, it is also an opportunity to take a fresh look at the entire user experience.
Just-Auto: Can you briefly describe HERE's connected services offering, including HERE Navigation for digital cockpits?
Sowmya Gopal: The HERE Navigation software application is one of the key products we offer for digital cockpits. It is an off-the-shelf solution that is built with the location data, services and software components that HERE has in its comprehensive portfolio of offerings for connected services delivered through the HERE platform.
It starts with our primary building block of maps used for navigation. It also includes rich visual and lane information, and includes dynamic information for traffic, such as road closures. Then you move onto the next layer of the building block, which is building services, routing, or search, and then we offer the SDK (Software Development Kit) on top of it. The SDK is a set of application programming interfaces (APIs) offered from HERE that the end developer can use to build their own software application.
The role of the platform is to provide users with extension mechanisms. If a customer wanted to bring in their own data, for example access to a unique charging network that their vehicles have a subscription to, they can bring in this data and layer it on top of the HERE data and this will get funnelled throughout the stack. The same data can then be used within routing and search and can be exposed to a user via the navigation application. This is the modularity and flexibility that we offer to our customers.
What are the differences between HERE SDK and the HERE Navigation software application?
Sowmya Gopal: The customers have the flexibility to choose if they want to build this navigation application in-house using their own development resources, or if they want to take our off-the-shelf navigation application. Both come with their own advantages. If you take the software development kit, you have a toolkit that you can use to completely customise the application for your own brand experience, but you must still invest development resources to build your application and maintain it for the lifetime of the vehicle.
If you take HERE Navigation, which is a mainline software application, it benefits from economies of scale, because multiple customers are using it, and contributing to its innovation. Complexity and costs are shared, and you can accelerate your time to market because you don't have to invest in-house resources in solving a problem that has already been solved.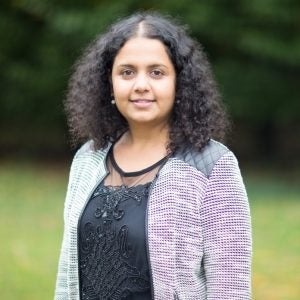 What do users expect from a digital cockpit?
Sowmya Gopal: Users today want everything to work at the touch of a button, to be seamless and simple to use. They also expect a rich and fresh navigation experience.
For example, if you are creating a route, it must consider traffic information and road closures. Furthermore, if you are driving an EV, you must ensure there is enough charge to get to your destination, taking into account whether you are going up a slope, around sharp curves or if you need to apply the brakes a lot because of many roundabouts or traffic lights.
All this information feeds in from the map, which means your navigation experience is connected to your range or battery management experience in an EV. With our connected service options, an EV drivers' route is designed based on their specific vehicle, leveraging a global database of EV charge points which not only provide location information, but also plug characteristics and real-time availability. Because if there are no charging points available when a user gets there, then the problem is still not solved.
Is there a particular audience that is well-suited for HERE Navigation?
Sowmya Gopal: Our primary customer base is automotive manufacturers, but we work with many suppliers and partners and provide solutions to fleet management, mobility, and logistics companies. HERE's portfolio caters to a wide range of customers. When we talk about a software defined vehicle, HERE Navigation can always be integrated and so a wide variety of companies involved in the automotive ecosystem (OEMs, system vendors, integrators, and solutions providers) would find it valuable.
HERE recently announced a collaboration with Lotus for their Eletre hyper-SUV – the first vehicle in Europe to offer EV routing, range assistant and predictive routing with HERE Navigation. How important is this move for HERE and the emergence of digital cockpit experiences?
Sowmya Gopal: We know that for wider consumption of EVs, consumers need range anxiety to be mitigated, but it is also about delivering a world class navigation solution. Drivers of Lotus Eletre can get navigation feature updates throughout the lifetime of the vehicle, not just at launch, but afterwards with over-the-air update capabilities.
As the industry moves into the era of software defined vehicles, how might the in-vehicle experience evolve?
Sowmya Gopal: SDV implies significant changes in vehicle architecture, engineering, and the value chain ecosystem. For example, car lines used to drive the software roadmap because software was specifically developed for a car line. With the emergence of software defined vehicles, software will have its own roadmap, and a car line will be able to choose a software solution at deployment, due to the decoupling of hardware and software.
Users expect the in-vehicle experience to be seamless, easy to use, and integrated with their digital life. This provides both opportunity and challenge for bringing together in-vehicle data with user preferences to create unique digital cockpit experiences. It is critical for vehicle manufacturers to be able to monetize this.
Imagine that the navigation not only creates a route that is energy efficient, but it also tells you which part of the route you can drive in a hands-free mode. The cockpit UX will highlight when you must take control of the vehicle. Location intelligence is key. No user would feel comfortable in a car where, for example, the hands-free system is going left, and the navigation display says go right. This is why it is critical to unify the location information that is used across all these different applications.
HERE's UniMap system provides the consistency from the semantics and attribution that you need for different applications that run in the vehicle. Auto manufacturers can bring these different applications together in the digital cockpit and the user feels safe and comfortable while they are having their driving experience. In short, a software defined vehicle needs a software defined map and HERE is uniquely positioned to provide that.
What opportunities does a location provider like HERE have in this new architecture and are you working on anything now?
Sowmya Gopal: Besides providing digital cockpit solutions to various customers, HERE has also already launched automated driving solutions into the market. One example is Mercedes Benz and their Level 3 (L3) automated driving system DRIVE PILOT, which utilises HERE HD Live Map. L3 is where the vehicle has control for some parts of the journey and when the vehicle sees that there was for example, a road obstruction or a situation in the road that the vehicle cannot handle in a hands-free mode, then the vehicle will transfer control to the driver. Another example is BMW and their Level 2 (L2) system in the all-new 7 Series which also leverages HERE HD Live Map to enable hands-free driving.
The next step for HERE is using UniMap, our unified mapmaking system is to bring together digital cockpit and automated driving solutions i.e., power all the location-based applications in the vehicle so that we can enable vehicle manufacturers to simplify the solution architecture and offer seamless in-vehicle experiences to the driver. We can also provide our platform capabilities so the customers can bring in their own data and build their own services and use our software assets.
Applications not managed by the automotive manufacturers themselves, but by HERE, reduces complexity and costs, and enables OEMs to focus their attention on other problems. Software innovation is best addressed by having multiple customers using and contributing to it. We can help OEMs get to market faster with a modular and flexible portfolio where they can extend the experience, whether it's bringing their own data or configuring the UI to match their brand.
HERE enables automotive customers' success with global deployments, especially when they are looking at having in-house software platforms that scale. That makes us uniquely positioned to be a long-term strategic partner for automotive customers.
For more information, download the paper below.